Human Innovator Experience
The Human Innovator Experience is an interactive half-day event aimed at strengthening Heart Consciousness in participants' daily lives around a chosen topical theme for that group.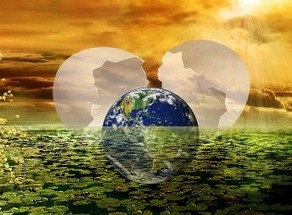 Why a Human Innovator Experience?
The information, with associated resonance field, that we share is intended precisely to invite and empower people to go out of the head and into the Heart for Self-Exploration and truth-finding. Our book and the HI Experience are meant to encourage you to explore, practice and apply the information and skills in Self-Exploration and your daily life. It goes beyond the solely knowledge transfer of (new) information. This allows you to shape how you live Heart Consciousness in your daily life.
How you do that is the starting point from which we, co-create with the organiser, facilitate the HI Experience in the Netherlands. We have stopped using the term '(interactive) lecture' because it appeared to evoke too many expectations of cognitive knowledge transfer between a speaker who gives and the audience who receives.
What can you expect?
An animated and awareness-raising half-day session led by Heart Consciousness. Based on a theme chosen by the organiser, we look at the issues raised by the group from different perspectives. The whole is framed with practical examples, explanations and encouragement (validation) to show and live your True Self in your daily life. It is a personal experience that can be challenging, liberating and transformative. It has become a form intending to expand and strengthen the Heart Frequency field in co-creation with all those present.
If this resonates with you and you want to participate in a HI experience, watch the website or subscribe to our
newsletter
.
Co-creating in organising the event
We are happy to work in co-creation with aligned co-creators (individuals and organisations) to co-host the HI Experience at their location. The HI Experience can be organised for a group of friends in a private meeting or open to all in an open forum. It can be a more extensive group HI Experience in a hall and, to further encourage interaction, it can now be organised as a living room or kitchen table meeting in the organiser's home.
If you are interested in organising an HI Experience at your venue, please
get in touch
with us.